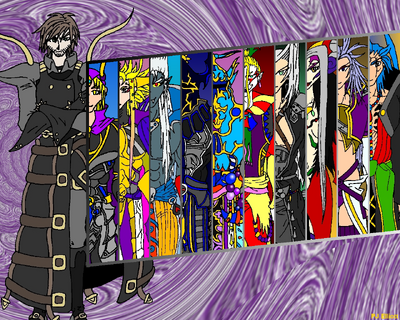 Chapter 1 is the first chapter of Domus Facina and lasts for 19 episodes. It is during this chapter that the main cast of Domus Facina is introduced, beginning with the Landlord, and proceeding with the main antagonists of Final Fantasies 1-10. Eleven main characters and two minor characters make their debut here.
List of Chapter 1 Episodes:
Ad blocker interference detected!
Wikia is a free-to-use site that makes money from advertising. We have a modified experience for viewers using ad blockers

Wikia is not accessible if you've made further modifications. Remove the custom ad blocker rule(s) and the page will load as expected.