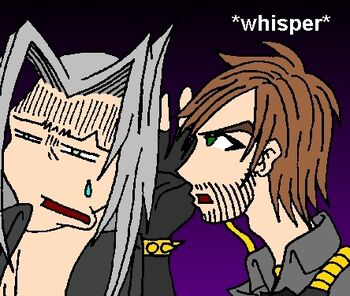 The ninteenth episode of Domus Facina is the first part of Sephiroth's Milk Saga, the series' first Saga. Sephiroth inquires about the nature magazines in the bathroom, but the Landlord immediately changes the subject. He wants Sephy to pick up 13 gallons of milk because he forgot to get it while preparing Domus Facina. Sephiroth is insulted by this request, but is immediately convinced by a threat to open The Door.
Characters Appearing in Episode:
Ad blocker interference detected!
Wikia is a free-to-use site that makes money from advertising. We have a modified experience for viewers using ad blockers

Wikia is not accessible if you've made further modifications. Remove the custom ad blocker rule(s) and the page will load as expected.