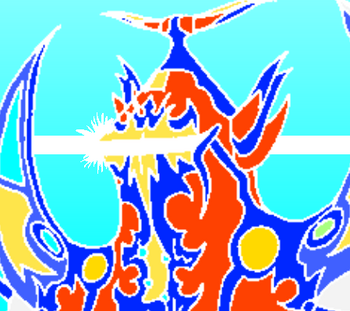 Instant, contextual Memory Loss is a recurring symptom in Domus Facina. It happens whenever a character is about to recall the death of another character. In an instant flash, both characters forget what they were just talking about, and the memory of the witnessed moment vanishes from the victim's mind. This is a mechanism used to ensure that the Final Fantasy villains don't learn of the impending doom they will face upon their return home, although it also seems to prevent any strong disputes among the residents.
In Episode 0072, it is learned that Raem, one of the Landlord's cohorts, who resides on the moon, is responsible for this phenomenon.
Currently known victims of this include:
Ad blocker interference detected!
Wikia is a free-to-use site that makes money from advertising. We have a modified experience for viewers using ad blockers

Wikia is not accessible if you've made further modifications. Remove the custom ad blocker rule(s) and the page will load as expected.