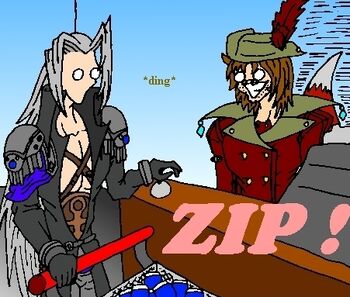 Sephiroth's Milk Saga is the first in a long line of Sagas that will eventually make up a large percentage of the Domus Facina series. In this Saga, Sephiroth is requested by the Landlord to buy milk, but cannot do so properly due to the antics of the convenience store's owner. After much turmoil, Sephiroth is forced to return one week later, only to be met with more frustration.
Episodes:
Characters Appearing in Episodes:
Ad blocker interference detected!
Wikia is a free-to-use site that makes money from advertising. We have a modified experience for viewers using ad blockers

Wikia is not accessible if you've made further modifications. Remove the custom ad blocker rule(s) and the page will load as expected.